Yealink Management Cloud Service Price in UAE
Yealink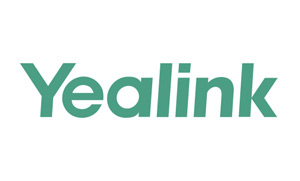 Expected delivery on : May 02 - 03

Part No :
Yealink Management Cloud Service
Features
• Web-based platform, integrate with several functions into a whole
• Multi-level management pattern
• Group devices and set sites according to different districts, departments and functions
• Remotely control all of your devices on the platform
• Execute task at once or set timing and periodic task
• Multiple diagnostic methods
• Real-time business and quality analysis, alarm is raised when the device performs abnormally
• Support locally deploying YMCS-Agent and using it for downloading device firmware or resource file
and storing devices log for 7 days
• Certificated by TÜV Rheinland, YMCS has acquired GDPR (EU General Data Protection Regulation)
security compliance
Details
---
Yealink's powerful GUI-driven Device Management Cloud Service delivers a comprehensive set of tools
for implementing multiple Yealink devices, which is designed to solve the complexities of provisioning,
management, call quality control and troubleshooting. The solution owns system-wide oversight and the
ability to drill down into specific needs for various regions, user groups or even a particular device model.
And it is convenient for both Yealink and channel administrators to manage and provide technical support.
The devices can be deployed automatically in the platform once the network is connected, which
abandons the expensive traditional deployment. In addition, offering the features, such as real-time
analysis, call quality monitor and device log management, the Yealink Management Cloud Service allows
you to troubleshoot problems timely and remain as productive as possible.
More Information
---
More Information

| | |
| --- | --- |
| Part No | Yealink Management Cloud Service |
| Brand | Yealink |
Reviews
---