SonicWall TZ-600-POE Price in UAE
SonicWall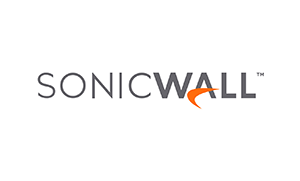 Expected delivery on : May 19 - 20

The SonicWall TZ series enables small to mid-size organizations and distributed enterprises realize the benefits of an integrated security solution that checks all the boxes. Combining high-speed threat prevention and software-defined wide area networking (SD-WAN) technology with an extensive range of networking and wireless features plus simplified deployment and centralized management, the TZ series provides a unified security solution at a low total cost of ownership.
Details
---
INTEGRATED SECURITY & POWER FOR POE-ENABLED DEVICES
Provide power to your PoE-enabled devices without the cost & complexity of a Power over Ethernet switch or injector. The TZ600P firewall integrates IEEE 802.3at technology to power PoE & PoE+ devices such as wireless access points, cameras, IP phones & more. The firewall scans all traffic coming from & going to each device using deep packet inspection technology & then removes harmful threats such as malware & intrusions, even over encrypted connections.
THE TZ600 OFFERS NGFW WITH ENTERPRISE-CLASS FEATURES & UNCOMPROMISING PERFORMANCE
The TZ600 offers enterprise-class features & uncompromising performance. For distributed enterprises with remote offices, TZ Series firewalls can be managed locally using the intuitive GUI in SonicOS or at the central office with SonicWall GMS.
Protect your organization with highly effective intrusion prevention, anti-malware, content/URL filtering & application control with the business-grade SonicWall TZ Series Unified Threat Management (UTM) firewalls. Eliminate network bottlenecks & increase productivity while also providing secure access to a broad range of mobile devices, including laptops, smartphones & tablets. Confidently deploy this secure, sophisticated small-business firewall appliance in a wide range of organizations, such as retail, branch/remote offices or home offices. With a SonicWall TZ Series firewall, you can be assured your wired & wireless networks are protected by a secure, sophisticated & widely deployed security platform.
INTRUSION PREVENTION, NETWORK-BASED ANTI-MALWARE WITH CLOUD ASSIST, CONTENT & URL FILTERING & ANTI-SPAM SERVICES
Take advantage of Advanced Gateway Security Suite (AGSS) to deliver a multi engine sandbox, powerful anti-virus, anti-spyware, intrusion prevention, content filtering, as well as application intelligence & control services. Protect your network against known & unknown advanced persistent threats.
TRAFFIC INSPECTION ACROSS ALL PORTS, WITHOUT COMPROMISING PERFORMANCE
Leverage the TZ Series' patented, Reassembly-Free Deep Packet Inspection (RFDPI) technology to examine traffic simultaneously across all ports without introducing latency to your network.
EXAMINE SUSPICIOUS FILES IN A CLOUD-BASED ISOLATED ENVIRONMENT
Deploy a cloud-based, multi-engine sandbox for stopping unknown & zero-day attacks at the gateway, with automated remediation. Examine a broad range of file types, program or code in an isolated environment to detect & stop advanced threats.
NATIVE SSL VPN SECURE MOBILE ACCESS FOR MULTIPLE DEVICE PLATFORMS
Provide users with easy, network-level access to corporate & academic resources over encrypted SSL VPN connections. SonicWall Mobile Connect is easily downloadable from the Apple App Store, Google Play or the Kindle Store, & is embedded with Windows 8.1 devices.
MULTIPLE ZONES OF CONTROLLED ACCESS FOR BOTH WIRED & WIRELESS USERS
Implement multiple zones of access for both wired & wireless users, while maintaining total control over who is accessing what on your network. Ensure secure Internet access with our Wireless Network Security solution, which combines UTM with high-speed 802.11ac wireless to encrypt & ensure the integrity of all traffic.
INTUITIVE EASE OF USE
Ensure bandwidth for critical applications & block unproductive applications. Make security easy for your IT department with the industry's most advanced, object-based management operating system, SonicOS. Thanks to an intuitive interface, you don't have to sacrifice ease of use for power.
More Information
---
More Information

| | |
| --- | --- |
| Part No | 01-SSC-0028-1 |
| Country of Manufacture | China |
| Brand | SonicWall |
| Application Inspection Throughput | 1.8 Gbps |
| Threat Prevention Throughput | 600 Mbps to 800 Mbps |
| IPS Throughput | 1Gbps to 2Gbps |
| VPN Throughput | 1Gbps Mbps to 2Gbps |
| Interfaces | Multiple GE RJ45 |
Reviews
1
---
Reviews
---
More Information



A

Anand | Verified Purchase | 20/02/2021
Great
Highly Recommended. The service and product is good. No problem at all.