Logitech Zone Wireless and wireless plus replacement earpad covers Best Price in Dubai UAE. Logitech Authorised Supplier in Dubai UAE
Logitech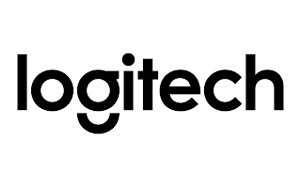 Expected delivery on : February 06 - 07

Part No :
ZONE WIRELESS AND WIRELESS PLUS REPLACEMENT EARPAD COVER
LOGITECH ZONE WIRELESS AND WIRELESS PLUS REPLACEMENT EARPAD COVERS
Replacement earpad covers designed for Logitech Zone Wireless.
Details
---
SAME MATERIALS. SAME GREAT QUALITY.
We design our earpad covers using high-quality materials. With protein leatherette and cushioned foam, the covers allow for incredible smoothness and comfort and ensure the same premium quality as the original ones.
COMFORT ALL DAY
ALL-DAY COMFORT
Our earpad covers are designed with busy working people in mind. The cover material helps maintain the optimal temperature around your ears. Thick, generous foam inside the covers ensures the same level of comfort throughout the day.
EASY TO REPLACE. EASY TO CLEAN.
Logitech Zone Wireless earpad covers are not just incredibly soft—they're also easy to replace. Gently pull the earpad covers and cushions off your Zone Wireless, apply the double-sided adhesive sticker (it comes with the covers) to the new cushions, and gently stretch the new covers over the ear cup. If your covers just need some cleaning, wipe them down with antibacterial wipes.
More Information
---
More Information

| | |
| --- | --- |
| Part No | ZONE WIRELESS AND WIRELESS PLUS REPLACEMENT EARPAD COVER |
| Dimensions Width | 2.78 |
| Dimensions Height | 2.78 |
| Brand | Logitech |
Reviews
---