Logitech Rally Plus Premium Ultra-HD ConferenceCam System with Automatic Camera Control Best Price in Dubai UAE. Logitech Authorised Supplier in Dubai UAE
Logitech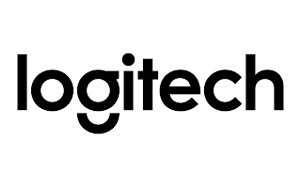 Expected dispatch on : August 31 - 01

Logitech Rally delivers studio-quality video, unmatched voice clarity, and rightsense automation for better meetings with video conferencing applications that out with USB devices, Including Google hangouts meet, Microsoft Skype for business, Microsoft teams, and zoom. With modular audio, thoughtful cable management and premium finishes, Rally integrates beautifully into medium and larger rooms
Details
---
FIND THE BEST FIT FOR YOUR LARGE ROOM
In large rooms with one or two displays, deploy Rally with tremendous flexibility and ease.
SIMPLE TO USE
Start your meeting with just one touch, seamlessly connecting Rally to your preconfigured room solution.1Tap included as part of a room solutions bundle.
LOOKS BRILLIANT
Upgrade your large room meeting experience with cinema-quality video, outstanding color, and exceptional optical accuracy.
Exploded rally plus camera diagram
5x optical zoom,enhanced digitally to 15xtotal zoom
4K-resolution sensor andfine detailed 4K-qualitylens
Motorized PTZ withRightSight auto-framing
STAYS FOCUSED
Using AI, human perception, and automated PTZ, Rally adapts to meeting dynamics and keeps the camera on the action.
WATCH: DIGITAL VS. OPTICAL ZOOM
SOUNDS AWESOME
Rally's ultra-low distortion speakers deliver crystal clear, room-filling sound and make sure every voice is clearly heard.
Exploded rally bar speaker diagram
Port tubes for enhanced low frequencies
Patented anti-vibrationsuspension system for full duplex
High-performancespeaker drivers
This diagram is not an exact replica of Rally's interior. The color is intended to highlight features.
PICKS UP VOICES AT EVERY SEAT
Rally's exquisitely sensitive mic pods ensure that everyone in the meeting is clearly heard.
Rally Mic Pod, Exploded
RightSound™ for automaticvoice-leveling and noisesuppression
Adaptive beamformingmic array
Precision zinc frame forinsulation against tablevibrations
Easy access mute buttonwith LED status indicator
More Information
---
More Information

| | |
| --- | --- |
| Part No | RALLY PLUS |
| Dimensions Length | 18.2 |
| Dimensions Width | 9.2 |
| Dimensions Height | 28.8 |
| Brand | Logitech |
Reviews
---