D-Link DVG-N5402GF WIRELESS N VoIP ACTIVE FIBER ROUTER Best Price in Dubai UAE. D Link Authorised Supplier in Dubai UAE
D Link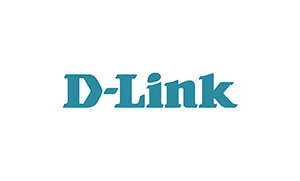 Expected delivery on : June 01 - 02

KEY FEATURES:
FXS ports connect to two ordinary phone sets for simultaneous VoIP phone calls
This router combines Gigabit speeds with voice VLAN and QoS features for smooth and secure voice communications
A Gigabit fiber port gives you the option of linking to your ISP' active optical network
Details
---
DVG-N5402GF WIRELESS N VoIP ACTIVE FIBER ROUTER
Internet Phone Solution for Home & SOHO
The D-Link DVG-N5402GF Wireless N VoIP Active Fiber Router allows you to take advantage of your modem or fiber connection to share your Internet connection with multiple computers, while making inexpensive Internet phone calls. It combines the industry's latest Voice over IP network technology with advanced communication features, and is compatible with phone services industry-wide. This router lets you connect up to two ordinary phone sets, allowing you to make two separate calls over the Internet simultaneously, while leaving you with enough bandwidth to stream media and surf the Internet with ease.
Superior Call Quality and Functionality
The DVG-N5402GF incorporates Quality of Service (QoS), which prioritizes voice traffic to ensure that phone calls received over the Internet are the same quality or better than calls made over ordinary phone lines. The router also supports many useful functions like call transfer, caller ID display, 3-way conferencing, a phone book, speed dialing, and hotlines to make it more convenient to dial out or answer phone calls.
Create a High-Speed Home Network
This router has built-in DHCP and NAT functions that automatically assign IP addresses for devices on your network, allowing you to share your Internet connection with your entire home. It provides four Gigabit Ethernet ports for wired speeds of up to 1 Gbps, as well as an 802.11n wireless LAN for wireless speeds of up to 300 Mbps. This means you can create a fast home network that provides ample bandwidth for seamlessly connecting multiple wired and wireless network devices.
Secure Communication
The DVG-N5402GF supports a voice VLAN feature that isolates your voice communication so it cannot be tapped over the network. Wireless transmissions are protected by WPA2/WPA/WEP wireless encryption. In addition, the router's built-in WPS (Wi-Fi Protected Setup) technology enables you to securely add new devices to your WLAN by simply pressing a button.
What This Product Does
The D-Link DVG-N5402GF Wireless N VoIP Active Fiber Router allows you to share an Internet connection and make phone calls over the Internet. Connect two ordinary telephone sets to make inexpensive phone calls. With an 802.11n wireless interface and four Gigabit LAN ports, multiple computers can connect to the Internet while you're talking on the phone.
Optimal Wireless Speeds, Security And Coverage
With an integrated 802.11n Wireless Access Point, the Wireless N VoIP Active Fiber Router supports data rates of up to 300 Mbps and is also backward compatible with 802.11b/g equipment. The router's wireless encryption features (WPA2/WPA/WEP) keep unauthorized users from accessing your wireless LAN, and protect the data transmitted over your wireless LAN. The router also supports Wi-Fi Protected Setup (WPS), allowing you to establish a secure wireless network by simply pushing a button. If the network requires wider coverage, the built-in Wireless Distribution System (WDS) repeater function allows you to expand a wireless network without the need for any external wires or cables.
More Information
---
More Information

| | |
| --- | --- |
| Part No | DVG-N5402GF |
| Brand | D Link |
| Frequency | 2.4 GHz |
| Signal Rate | 300 Mbps on 2.4 GHz |
| Wireless Security | WPA/WPA2-Enterprise |
| Advanced Functions | Router/ Access Point Mode |
| Protocols Supports | IPv4, IPv6 |
| Working Modes | Router Mode, Access Point Mode |
Reviews
---