D-Link DI-SR2900-10 Next-Generation Multi service Router Price in UAE
D Link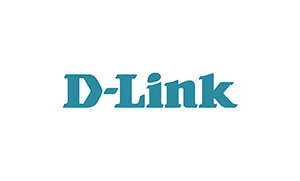 Expected delivery on : May 24 - 25

Highlights:
D-Link DI-SR2900-10 is the nextgeneration high performance multiservice router platform powered by a 64-bit multi-core processor.
Supports high processing capability and Fixed architecture as per business needs.
Next-generation hardware chipset for energy saving. Which helps to reduce power consumption by 15% to 20%.
Details
---
D-Link DI-SR2900-10 Multi service Router
Overview
The DI-SR2900-10 is a Multiservice Router which supports 2 Gigabit Copper, 2 Gigabit combo Copper/SFP ports, USB2.0 ports and 8 LAN Ports.
DI-SR2900-10 is equipped with DROS (DLink router operating system) to build a multiservice platform by providing Software functions such as routing, switching, Advance Security and VPN functions to meet the various requirement of different vertical such as Government, Financial Institutions, Defense, ISP and Enterprise Networks.
DI-SR2900-10 is ideally suitable for branch. It can be used as a load-sharing or failover between two wired WAN or one wired WAN interface.
Main Characteristics
High Performance:
DI-SR2900-10 is equipped with 64-bit dual-core processor with gigabit ASIC chipset and FPGA components. It also support hardware based processing for various specialized services such as VPN and Security. DI-SR series provides high processing capability and higher throughput.
Power Saving Feature:
D-Link Multi-Service Integrated Router supports next-generation hardware chipsets resulting in considerable energy saving while maintaining its strong processing capacity. The power consumption of DI-SR2900-10 is reduced by 15% to 20% compared to mainstream devices.
Multi-Protocol Support:
D-Link Multi-Service Integrated Router supports Layer 2 link protocols including PPPoE and dot1q. It also supports static Route & dynamic routing protocols such as RIP, OSPF, BGP, and BEIGRP. DI-SR2900-10 is equipped to integrate multiple services on single platform like routing, switching and security.
Security:
D-Link Multi-Service Integrated Router support extensive security features such as ACL, NAT, VPNs like IPSec/L2TP/PPTP/GRE. It also supports industry standard security functions like AAA, Radius, PAP/CHAP to provide secured network access for Enterprise Networks.
QoS:
D-Link Multi-Service Integrated Router support multiple QoS features including FIFO, PQ, CQ, CBWFQ, LLQ, WFQ, DSCP, IP Precedence and CAR to assure guaranteed bandwidth for key services.
Flexible Management and Maintenance:
D-Link Multi-Service Integrated Router supports
extensive management and monitoring functionality by
using in-band and out-band management tools such as
Console, Telnet, SSH and SNMP
IPv6 Support:
The DI-SR2900-10 support IPv6 data forwarding, IPv6 routing protocol and IPv6 Multicast routing protocols. It also supports IPv4/IPv6 dual protocol stack and IPv6 translation technology so that the existing network can be seamlessly upgraded to IPv6 networks.
More Information
---
More Information

| | |
| --- | --- |
| Part No | DI-SR2900-10 |
| Brand | D Link |
| Advanced Functions | Router/ Access Point Mode |
| Protocols Supports | IPv6 |
| Working Modes | Router Mode, Access Point Mode |
Reviews
---