D-Link DAP-1360/F/BME DAP-1360Wireless N Range Extender Best Price in Dubai UAE. D Link Authorised Supplier in Dubai UAE
D Link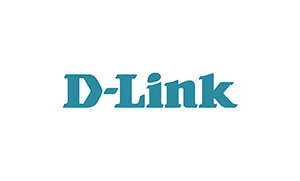 Expected delivery on : June 01 - 02

KEY FEATURES:
Wireless N connectivity
Wireless 802.11g/b backward compatibility
Wireless speeds of up to 300 Mbps1
WPA2/WPA wireless encryption
Wi-Fi Protected Setup (WPS)
Details
---
DAP-1360Wireless N Range Extender
The D-Link DAP-1360 Wireless N Range Extender can provide your wired network with wireless coonectivity, or upgrade your existing wireless network and extend its coverage. Enjoy surfing the web, checking e-mail, and chatting with family and friends online, at faster speeds and from previously out-of-reach locations.
Fast and ReliableWireless Connectivity
A 802.11n compliant device, the DAP-1360 delivers up to 14x faster speeds and 6x farther range1 than 802.11g while retaining backward compatibility with 802.11g and 802.11b devices.
SecureYourWireless Network
The DAP-1360 provides 64/128-bit WEP encryption and WPA/WPA2 security to protect your network and wireless data. This device also supports Wi-Fi Protected Setup (WPS) to quickly and securely set up a wireless network. In addition, the device features MAC Address filtering and a disable SSID broadcast function to limit outsiders' access to your home or office network.
Multiple Operation Modes
The DAP-1360 offers seven modes of operation, namely Access Point, Wireless Client, Bridge, Bridge with AP, Repeater,WISP Client Router, and WISP Repeater (Range Extender) Mode. These modes allow you to flexibly configure the device for use with different wireless applications. Access Point Mode allows the device to act as a central hub for wireless users. Wireless Client Mode enables the DAP-1360 to connect to another access point. Bridge Mode can join two wired networks together, while Bridge with AP Mode allowsthe device to act as a wireless hub and a bridge at the same time. Repeater Mode extends wireless coverage to cover all "dead" spots. WISP Client Router Mode allows wireless Internet service subscribers to share Internet connection with home/office Ethernet-enabled computers without the need ofan extra router. Finally, the device can act as a WISP Repeater (Range Extender) to let WISP subscribers share their Internet connection with wired and wireless computers without any extra routers.
Multiple Operation Modes
- Access Point
- Wireless Client
- Bridge
- Bridge with AP
- Repeater
- WISP Client Router
- WISP Repeater (Range Extender)
Easy to Use
- Built-in setup wizard
More Information
---
More Information

| | |
| --- | --- |
| Part No | DAP-1360/F/BME |
| Dimensions Length | 147.5 |
| Dimensions Width | 113 |
| Dimensions Height | 31.5 |
| Brand | D Link |
| Antenna | 2 |
| Wireless Standards | IEEE 802.11n/b/g 2.4 GHz |
| Frequency | 2.4 GHz |
| Advanced Functions | Router/ Access Point Mode |
| Working Modes | Access Point Mode, Range Extender Mode |
Reviews
---