Avaya J139 IP Phone Best Price in Dubai UAE. Avaya Authorised Supplier in Dubai UAE
Avaya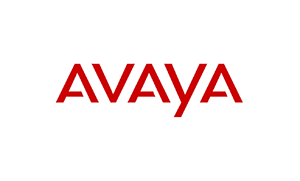 Expected delivery on : June 01 - 02

Avaya J139 IP Phone
Part Number: 700513916
Modern IP Phone with a bright, color display that can be personalized. Great for customers that need a targeted feature set.
The J139 IP Phone is a multiline device with four red / green line / feature indicators around the color display, It designed for business workers that need only the most frequently used features.
Details
---
Description
The Avaya J139 IP Phone provides a modern, connected, personalized experience for customers and addresses the need for secure, reliable voice communications for users within large enterprises and small and medium—sized companies. It is well suited for users that need only the most commonly used voice features. It provides a new level of simplicity in using features such as Hold, Transfer, Conference, Forward, and Call Park / UnPark.
Key Features and Benefits
Delivers high definition audio that can increase productivity by reducing fatigue and provides easier—to—understand multi—party calls through the wideband audio codec in the handset and headset.
Simplifies call control on the display using softkeys for everyday functions such as transfer, conference and forwarding; also makes it easy to perform everyday tasks such as quick access to recent call log (100 entries) / Aura Contact List (250 entries)1 .
Provides visual cues that can speed task management through 4 dual—color Red / Green LED buttons.
Improves flexibility through support of a secondary Gigabit Ethernet port for a PC.
The handset has built in volume boost for hearing impaired to avoid having to purchase a separate amplified headset
Accommodates advanced unified communications solutions through Session Initiation Protocol (SIP).
• Supports reduced energy consumption and lower costs through Power—over—Ethernet Class 1 design with "sleep mode"
Specifications
Hardware
2.8" (diagonal) color display—320 x 240 pixels
Multiple line phone with four red / green line / feature indicators around display
4 Context Sensitive Soft Keys
Hard buttons for phone, messages, contacts, history, home, navigation cluster, headset, speaker, volume, mute
LEDs for speaker, mute, headset, message, history
Wideband audio in handset and wired headset
Full duplex speakerphone & Handset
Ergonomic hearing aid compatible handset supports TTD acoustic coupler
Message waiting indicator
Mute key with optional mute alerting
IC call alerting with 360—degree visibility
Rich, classic, alternate, and downloadable ringtones
Dual—position stand, optional wall—mount stand
Gigabit Ethernet (10 / 100 / 1000) line interface
Second Ethernet interface 10 / 100 / 1000 Mbps
PoE Class (IEEE 802.3af) registers as class 1 device and supports 802.3az
Optional AC to 5 volt power supply
Software
SIP protocol support
Standards—based codec support: G.711, G.726, G.729A / B, G.722, Opus1
Configurable via Web Interface • Support for TLS / SRTP for encryption2,3
Recent Call Log (100 entries) / Aura Contact List (250 entries)2
Supports the following languages: Arabic, Brazilian Portuguese, Simplified Chinese, Dutch, English, Canadian French, Parisian French, German, Hebrew, Italian, Japanese, Korean, Polish, Latin American Spanish, Castilian Spanish, Thai, Turkish, and Russian
Minimum Platform Support
Avaya Aura® Platform 6.3 FP4
Avaya IP Office™ 11.0
Avaya Approved Third Party Platforms
More Information
---
More Information

| | |
| --- | --- |
| Part No | 700513916 |
| Country of Manufacture | China |
| Brand | Avaya |
| Power over Ethernet | Yes |
| Wall Mountable | Yes |
| WiFi | No |
| Total Number of Phone Lines | Varies |
| Display Color | Color |
| Product Series | J100 IP Phone |
Reviews
1
---
Reviews
---
More Information



D

Dayana.Raj | Verified Purchase | 02/05/2021
Avaya j139 IP Phone
Latest Phone by avaya