Avaya 1416 Digital Deskphone Best Price in Dubai UAE. Avaya Authorised Supplier in Dubai UAE
Avaya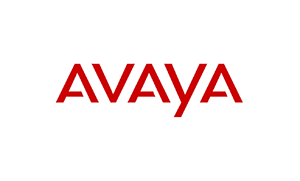 Expected delivery on : June 01 - 02

Handset with 9-foot cord : Yes
Stand : Dual position flip
Wall-mountable : Yes
Adjustable tilt Display : Yes
Message Waiting Indicator : Yes
Administrable Buttons : 16
Contextual softkey buttons : 3
Button Module 32 supported : Yes
Headset supported : Yes
2-way speakerphone : Yes
2-wired line interface : Yes
Call Control Protocol : DCP
Codecs : G711
Details
---
Graphical Display size: rows x pixels : 181 x 56 pixels
# rows x characters (approximate) : ~ 4 x 26
# Chinese characters (12x12 pixels per character) : 4 x 14
Permanently-labelled feature buttons: Speaker, Mute, Volume, Avaya Menu, Hold, Conference, Transfer, Drop, Redial : Yes
Permanently-labelled feature buttons: Headset, Phone, Call Log, Contacts, Voicemail Message : Yes
Permanently-labelled Navigation Cluster (Up / Down, Left / Right, OK) : Yes
The 1416 Digital Deskphone supports 16 administrable feature buttons on the phone itself—and a 32-button expansion module provides access to a total of 48 feature keys or speed dial buttons.
Each of the buttons features a dual LED (red, green) providing explicit status for the user.
For a familiar look and feel, the 1416 Digital Deskphone includes severalfixed feature keys for common telephone tasks including conference, transfer, drop, hold and mute.
In addition, the 1416 Digital Deskphone includes a high-quality speakerphone, and supports a broad portfolio of wired and wireless headsets through its integrated headset jack.
Context sensitive user interface along with three softkeys and a four-way navigation cluster—ideal for scrolling through the local contacts list or call logs.
The viewing angle of the display on the 1416 Digital Deskphone is adjustable and measures four lines by 24 characters.
Additional caller related information is displayed with active appearances for easier call handling.
The display is white backlit for easier viewing in all lighting conditions.
More Information
---
More Information

| | |
| --- | --- |
| Part No | 700508194 |
| Brand | Avaya |
Reviews
---